Woodstock's Riverside Hotel
"The river is a perpetual gala, and boasts each month a new ornament."
—Ralph Waldo Emerson
Set on the banks of the Ottauquechee River in the picturesque Village of Woodstock, Vermont, The Shire Woodstock offers a rare respite from today's hectic world. Explore the pastoral countryside, walk the
charming downtown, or laze the day away in a rocking chair and enjoy our panoramic river views. Whether you're planning a summer vacation or a winter retreat, your stay at The Shire Woodstock awaits.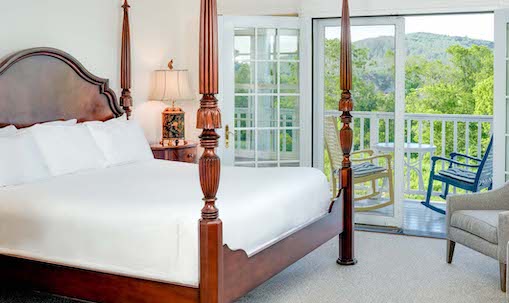 Sweet Specials
Woodstock Welcome
Our Woodstock Welcome package is the perfect addition to your stay at The Shire. Enjoy your new snack filled Shire tote perfect for hiking, biking or exploring the town of Woodstock.
View All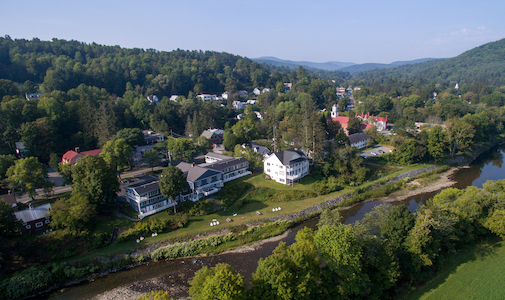 Sweet Specials
Taste of Woodstock
Throughout your stay with us, explore the authentic flavors of Woodstock Village. Book our Taste of Woodstock package and enjoy 10% off accommodations, a $50 dining credit, and a 10% discount at Sugarbush Farm. 
View All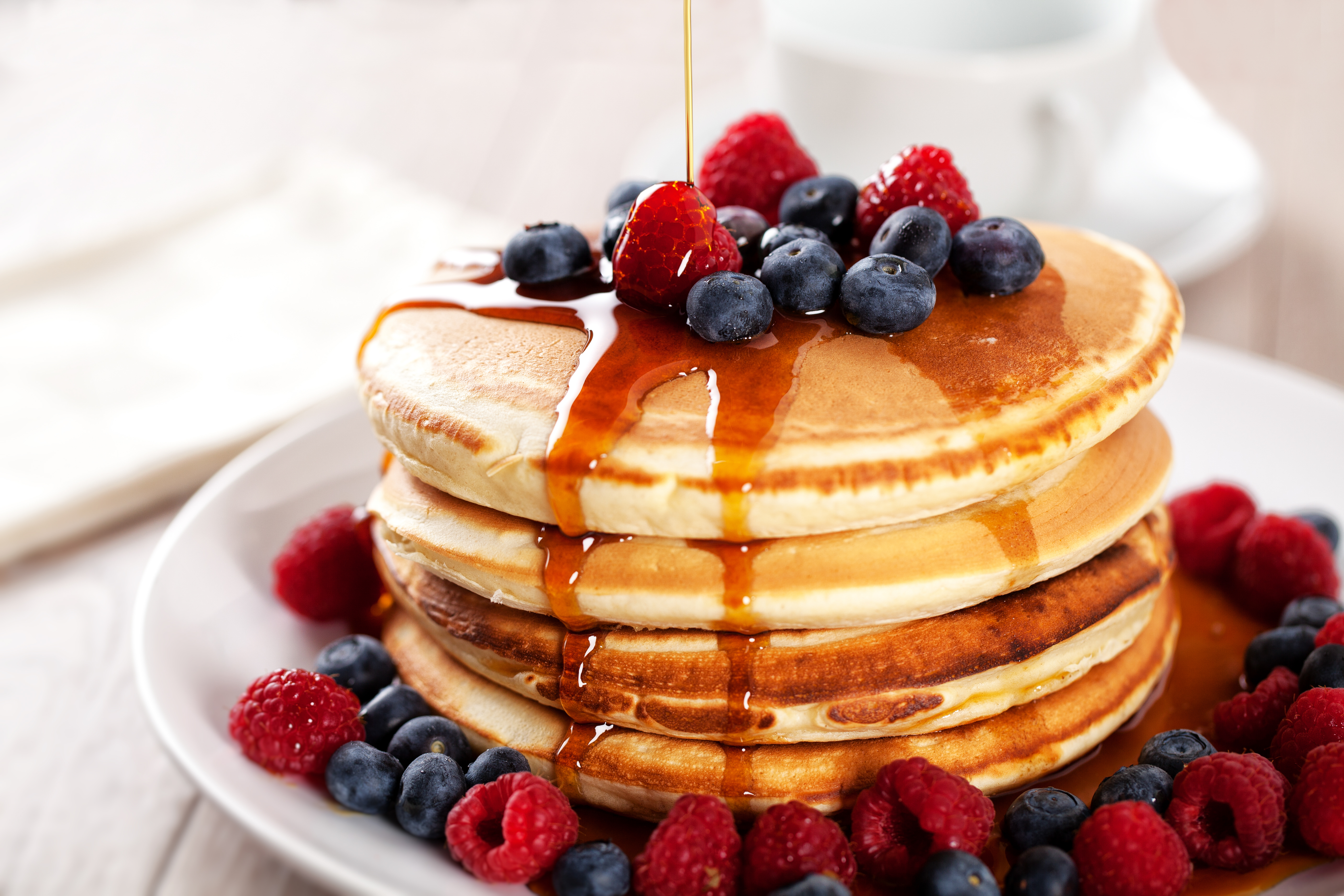 Sweet Specials
Rise and Shine
Start your day off right with 12 PM late check out and an organic and locally made breakfast at Soulfully Good or Mountain Creamery.
View All
Top Reasons to Stay
Close To It All
Just across the street from Mac's Woodstock Market and less than a ten-minute walk from the village of Woodstock, we're so close to so much.
Top Reasons to Stay
Vermont Views
Our unique location offers picture-book views of the Marsh-Billings-Rockefeller National Historical Park, a fully-operating dairy farm and outdoor history museum.
Top Reasons to Stay
Riverside Relaxation
The Ottauquechee riverfront is just outside the door. Relax, gather, and play alongside nature at The Shire Woodstock.
Top Reasons to Stay
Designated Green Hotel
With our strong environmental policy, you'll reduce your impact on the environment when you choose to stay at our Green Hotel.
Top Reasons to Stay
Sincere Hospitality Since 1963
Whether it's providing you with glasses for your own bottle of wine or telling you the best spots for a bite to eat, we're happy to help.
All Four Seasons
Winter
'Tis the season for skis, sleds, and snowballs. Our winters may be cold, but the warmth of the The Shire lasts all year long.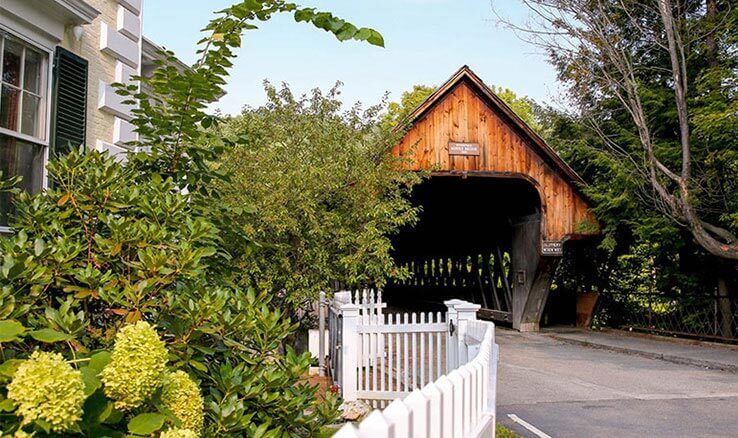 All Four Seasons
Spring
Each spring, when the snow begins to melt and a sweet smell permeates the air, you'll know that Vermont's maple sugaring season is upon us.
All Four Seasons
Fall
Vibrant, colorful foliage abounds each autumn in Vermont, and The Shire serves as the perfect homebase for catching fall festivals and scenic views.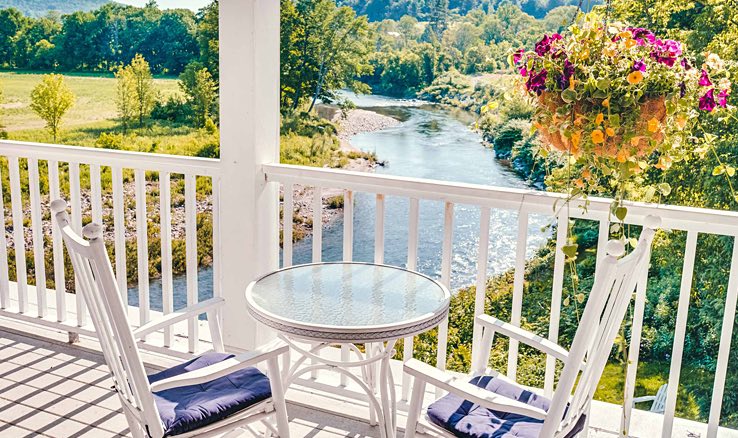 All Four Seasons
Summer
Summer is an ideal season to explore our great outdoors: swim, hike, bike, and wander to your heart's content during the balmy days of summertime.
"Amazing Staff"
I recently visited The Shire (for the second time) with a group of friends and stayed in the new river suite. The accommodations were amazing but what really made the trip so memorable was the kindness and attentiveness of the staff! Terrell and Victoria went above and beyond the call of duty to accommodate our needs and made us feel extra special!! We will definitely be coming back on a regular basis.
— Anniewawa
"Leaf Peepers"
Cute motel in a great location. The desk clerk was really nice and informative. We walked down to the farmers market first thing. Found the nicest stained glass gifts from Vermont. We drove around the area and saw the amazing leaf colors! I would recommend this establishment.
— Meg A
"So Pleasantly Surprised by this Gem!"
The staff was very helpful and friendly. Our room was great: very large with a river view. Nice tables and chairs outside for relaxing and down by the water. And the location is perfect. You can walk into town, which is gorgeous and picturesque. There is even a covered bridge. Go to the Woodstock Inn for dinner or drinks and have breakfast at the Soulfully Good Cafe.
— nicole93089
"Gem on Pleasant Street"
The Shire is wonderful. Value price point, clean and spacious rooms, walking distance to everything Woodstock has to offer. Desk staff informed about the area. Easy parking. Right across the street from a supermarket.
— GHKD