Things To Do

Americana at Its Most Charming

Named the number one small town in America by Conde Nast Traveler, Woodstock Village is true New England with its natural beauty and timeless charm. Explore miles and miles

of parkland, idyllic historical buildings, and plenty of shops, galleries, and eateries. Just one walk through the village is worth hours of enjoyment.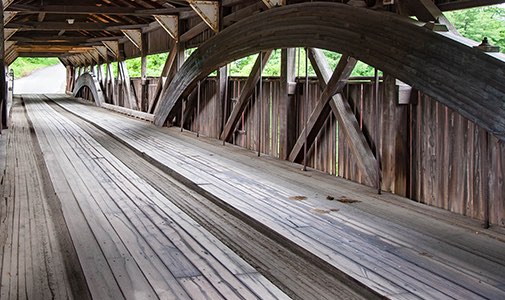 Cultural Attractions

For the Culturally Curious

From historic farms to renowned museums, Woodstock is home to a vibrant and celebrated culture for you to explore and experience.
View All
Middle Covered Bridge

Mountain Ave, Woodstock, VT 05091

Takes a walk over the Ottauquechee River, past some of Woodstock's most beautiful homes, on Middle Bridge, one of the most-photographed covered bridges in New England.

Billings Farm & Museum

69 Old River Road, Woodstock, VT 05091

Billings Farm and Museum offers a taste of traditional New England farm life circa 1890, with everything from butter-making to sheep-shearing demonstrations.

Woodstock Farmers Market

979 W Woodstock Rd, Woodstock, VT 05091

Open Tuesday through Sunday, Woodstock's premier whole foods market features produce, breads, meats, seafood, coffee, wine, microbrews, and more.

Taftsville Covered Bridge

Covered Bridge Rd, Woodstock, VT 05091

Built in 1836 and overlooking the hydroelectric dam on the Ottauquechee River, this bridge is the second longest and third oldest bridge in Vermont.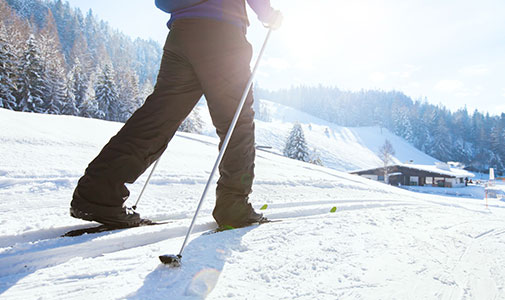 Sports & Outdoor Activities

For the Outdoor Enthusiast

Whether you prefer vigorous bike rides or refreshing dips in the river, you're sure to appreciate Woodstock's picture-perfect outdoor setting.
View All
Fly Fishing

Anglers will certainly enjoy the many streams, rivers, and lakes available in this central Vermont location, offerings some of the best fly fishing in the nation.

Alpine Skiing

The Suicide Six ski area is one of the best small ski mountains in New England, with 23 alpine trails, including a new double black diamond glade trail and a snowboarding halfpipe. Make sure to visit Killington during your stay with us.

Nordic Skiing

If cross-country skiing is more your speed, the Tubbs Snowshoes and Nordic Adventure Center offers nearly twenty miles of groomed trails.

Biking

From challenging mountain biking trails to great stretches of road, Vermont is home to great terrain for both casual riders and seasoned cyclists alike.

Swimming

Two of Woodstock's three bridges offer access to swimming in the Ottauquechee River: the bridge at the end of Elm Street and the bridge adjacent to the Woodstock Recreation area.

New England Falconry

Visit the New England Falconry operation in Hadley, MA. Learn details about raptor adaptations, conservation, permitting and history of falconry, and experience free flying of the hawks.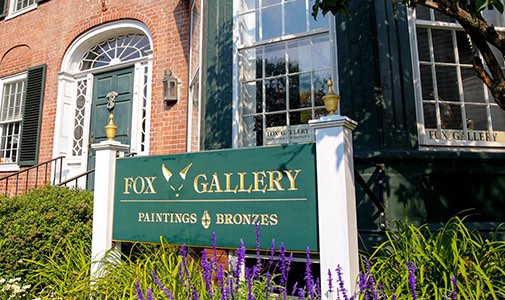 Arts & Museums

For the Artists at Heart

We may be New England's quintessential small town, but the town of Woodstock is flourishing with creativity and artistic spirit.
View All
Paul Revere Church Bell at First Congregational Church

36 Elm St, Woodstock, VT 05091

Woodstock is the only American town with five of the bells manufactured at the Massachusetts foundry once owned by Paul Revere. The earliest is on the porch of the Congregational Church.

Woodstock Historical Society / Woodstock History Center

26 Elm St, Woodstock, VT 05091

The 1807 Dana House Museum displays 19th-century art, toys, furniture, tools, and more, while the History Center features an extensive research library and archive.

Norman Williams Public Library

10 The Green, Woodstock, VT 05091

Built in 1883 by Dr. Edward Williams in loving memory of his parents, Norman and Mary, Woodstock's beautiful red stone library occupies a central spot on the Green.

Pentangle Arts Council

31 The Green, Woodstock, VT 05091

Experience first run films and state-of-the-art Dolby digital sound on the biggest screen in the Upper Valley at the old-fashioned Historic Town Hall Theatre and Pentangle.

Green Mountain Perkins Academy Museum

32 Academy Cir, South Woodstock, VT 05071

5.4 miles
10-minute drive

From 1848–1898, Green Mountain Perkins Academy Museum was mainly a co-ed secondary boarding school. Today, this pristine structure and its many artifacts take you back 150 years.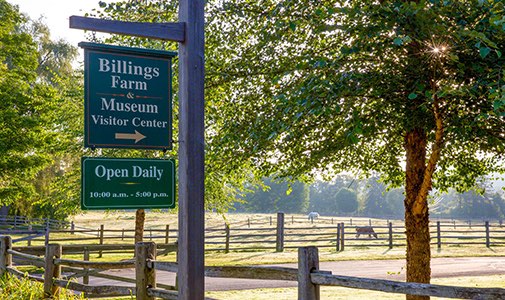 Farming & Agriculture

For the Greenies

With nationally known dairy companies and, of course, our world-famous maple syrup, Vermont is a true leader in agriculture.
View All
Mount Tom Farmers' Market

979 W Woodstock Rd, Woodstock, VT 05091

Featuring locally grown products and local artisans, the Mount Tom Farmers' Market is located in the Mt. Tom parking lot, Rte. 12, just one half mile north of the village.

Vermont Farmstead Cheese

3786 Church Hill Rd, South Woodstock, VT 05071

4.3 miles
10-minute drive

Vermont Farmstead Cheese produces artisanal old-world cheeses with Vermont quality, authenticity, and style. Visit their website for recipes, videos, and more.

Kedron Sugar Makers

4342 S Rd, South Woodstock, VT 05071

4.8 miles
10-minute drive

Six generations of sugar makers at the same location, Kedron Sugar Makers is open daily in season, while maple syrup is available year round at the Kedron Valley Stables.

Sugarbush Farm

591 Sugarbush Farm Rd, Woodstock, VT 05091

5.0 miles
15-minute drive

Sugarbush Farm features free tastings of cheese, maple syrup, and Vermont foods, as well as farm animals, a maple sugar house tour, and a nature walk.

Cloudland Farm

1101 Cloudland Rd, Woodstock, VT 05091

5.3 miles
15-minute drive

Cloudland Farm's store has natural Angus beef, prepared foods, and Vermont products. The restaurant offers enchanting farm-to-table dining with seasonal menus crafted by their chef.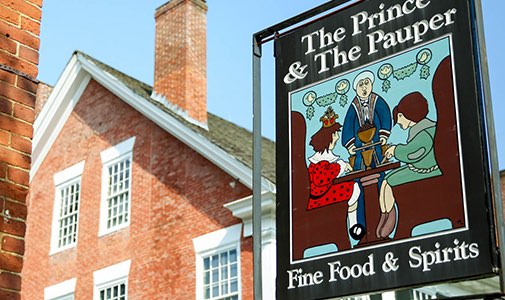 Dining

For the Foodies

With an eclectic selection of wonderful local restaurants to choose from, Woodstock is an ideal destination for casual diners and foodies alike.
View All
Mon Vert Cafe

28 Central St, Woodstock, VT 05091

This French-inspired cafe, featuring sandwiches, salads, and pastries, is open daily for breakfast and lunch, with outside seating available during the summer.

Maplefields

66 Pleasant St, Woodstock, VT 05091

Eat in or take out at Maplefields, a 24-hour market with deli sandwiches, salads, pizza, breakfast sandwiches. Be sure to check out their daily specials.

Mountain Creamery

33 Central St #101, Woodstock, VT 05091

Mountain Creamery offers a casual atmosphere with generous portions and traditional breakfast. Remember, credit cards not accepted.

Village Butcher Shop

18 Elm St #1, Woodstock, VT 05091

Visit the Village Butcher Shop for to-go sandwiches and homemade donuts. Seating is available at outside tables or on the lawn of the Woodstock Historical society.

Angkor Wat Restaurant

61 Pleasant St, Woodstock, VT 05091

This local and healthy Cambodian–Thai fusion restaurants is open for dinner Tuesday through Sunday, and yes, it really is BYOB.

Melaza Bistro

71 Central St, Woodstock, VT 05091

Caribbean Chef Diaz serves a menu inspired by his Puerto Rican roots at Melaza Bistro, a quaint eatery featuring a full bar.

The Prince and the Pauper

24 Elm Street, Woodstock, VT 05091

Featuring classic American fare with an international flare, this long-running establishment offers an elegant yet subtle atmosphere. Reservations encouraged.

Pizza Chef

450 Woodstock Rd, Woodstock, VT 05091

This modest pizza place features a large variety of delicious pizza, subs, and salads in a fast and friendly environment.

Red Rooster and Richardson's Tavern

14 The Green, Woodstock, VT 05091

Located in the Woodstock Inn, the Tavern provides a casual dining experience while the Red Rooster is formal with New American cuisine.

Worthy Kitchen

442 Woodstock Rd, Woodstock, VT 0509

Offering fresh, farm-to-table meats and produce and an ample line of specialty beers, this rustic diner is open for drink and dinner daily.